Regular price
R 1,250.00 ZAR
Regular price
Sale price
R 1,250.00 ZAR
Unit price
per
Sale
Sold out
The addition of leather details to a traditional Malawi cane chair can provide both aesthetic and practical benefits. The natural texture and warm tones of leather can add a touch of sophistication and elegance to the chair, while also increasing its durability and comfort.
The leather details can be incorporated in various ways, such as cushion covers, armrests, or backrest straps. The leather can be tanned in different colours to complement or contrast with the cane material, creating a visually interesting contrast. The leather can also be stamped or embossed with patterns or designs to add a personalized touch to the chair.
In terms of practical benefits, leather is a durable material that can withstand wear and tear, making it an ideal choice for furniture that is frequently used. It is also easy to clean and maintain, as it can be wiped down with a damp cloth or treated with leather care products.
Overall, the addition of leather details to a traditional Malawi cane chair can enhance both its aesthetic appeal and practicality, creating a beautiful and functional piece of furniture that can last for years to come.
Materials

Materials used to make Malawi Cane furniture include a local hardwood, bamboo cane and water reeds.
Shipping & Returns

Malawi Cane has over a decade's experience shipping around the world. So whether you need something delivered domestically in South Africa, or a container to Europe, we will take care of the logistics for you.

All our furniture is fumigated. In the unlikely event that you see signs of borer beetle (dust on the floor below the chair) within 6 months of purchase, please let us know and we will exchange the chair.
Care Instructions

All Malawi Cane products are made using natural rattan from Malawi. As with any natural product, care should be taken when exposed to the elements. Varnish or paint treatment is recommended for outdoor patio use.

Without care, and if exposed to constant direct UV rays or rain, the chairs will eventually go a silvery / grey colour and deteriorate, offering a rustic, Provençal look.

To prolong the life of your Malawi Cane pieces, we recommend:

- Regularly dusting them with a dry soft cloth.
- For spots a little harder to get to, use a soft bristle brush.
- If it's raining, keep them undercover. It's important to keep them dry and avoid a build- up of moisture and mildew. If they do get damp or wet, simply dry them out on a warm, sunny day when you next can.
- If there is heavy or prolonged periods of rain or humidity, we recommend bringing your pieces indoors during that time.

Please note that if a dark 'mould' ever forms, this is usually superficial and can be scrubbed off using a spoon of oxalic acid (available at most hardware stores) mixed in 5L of water and then rinsed.
Share
View full details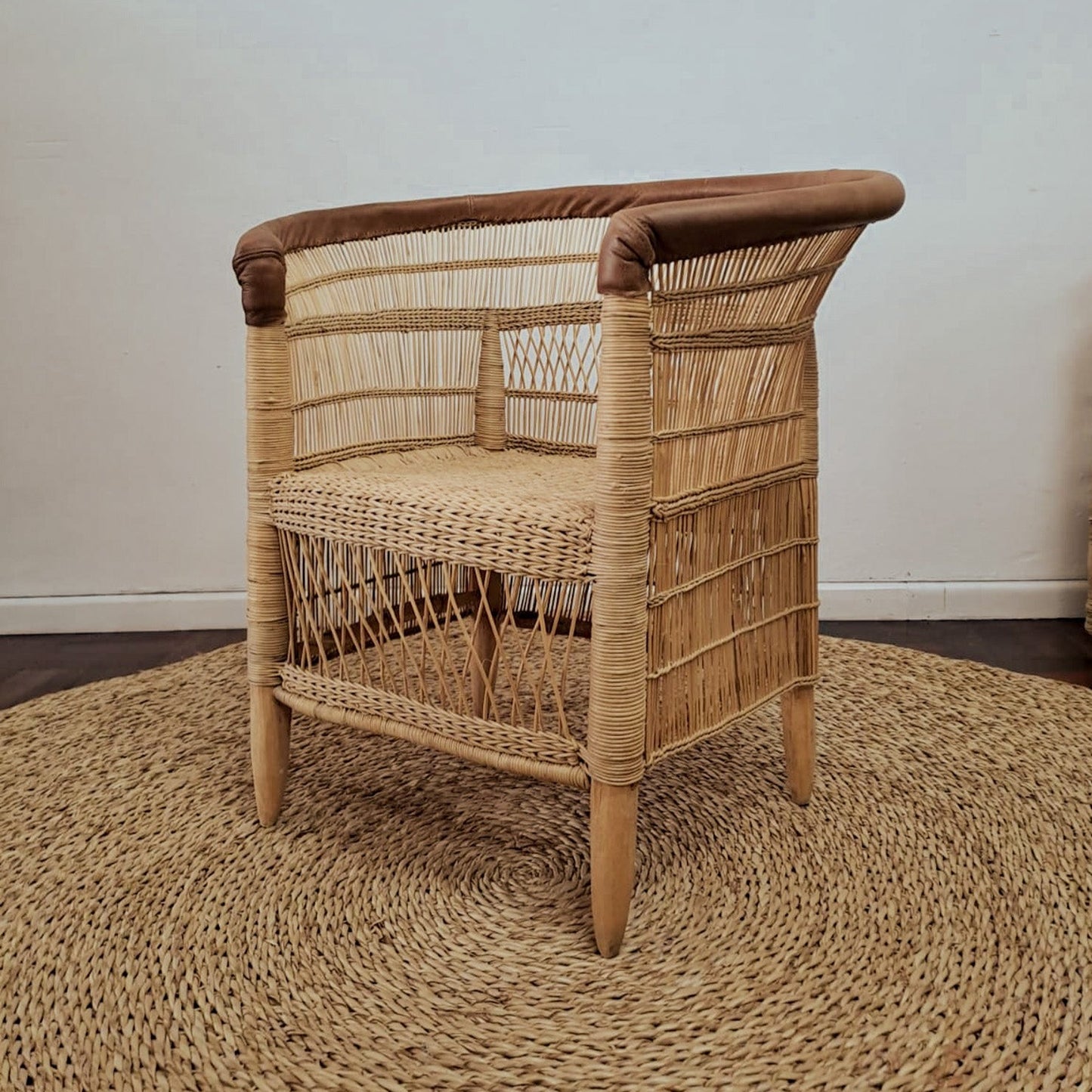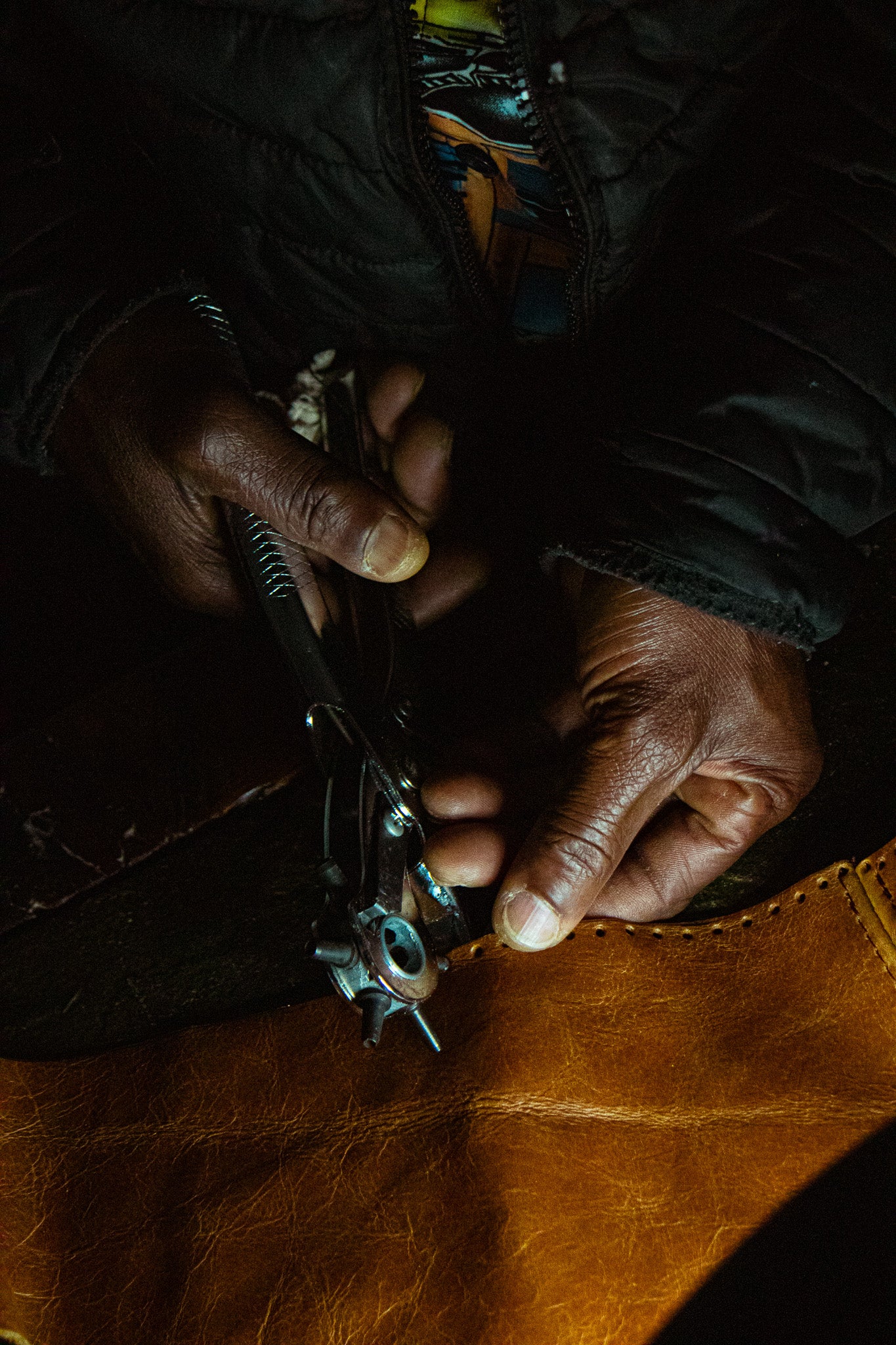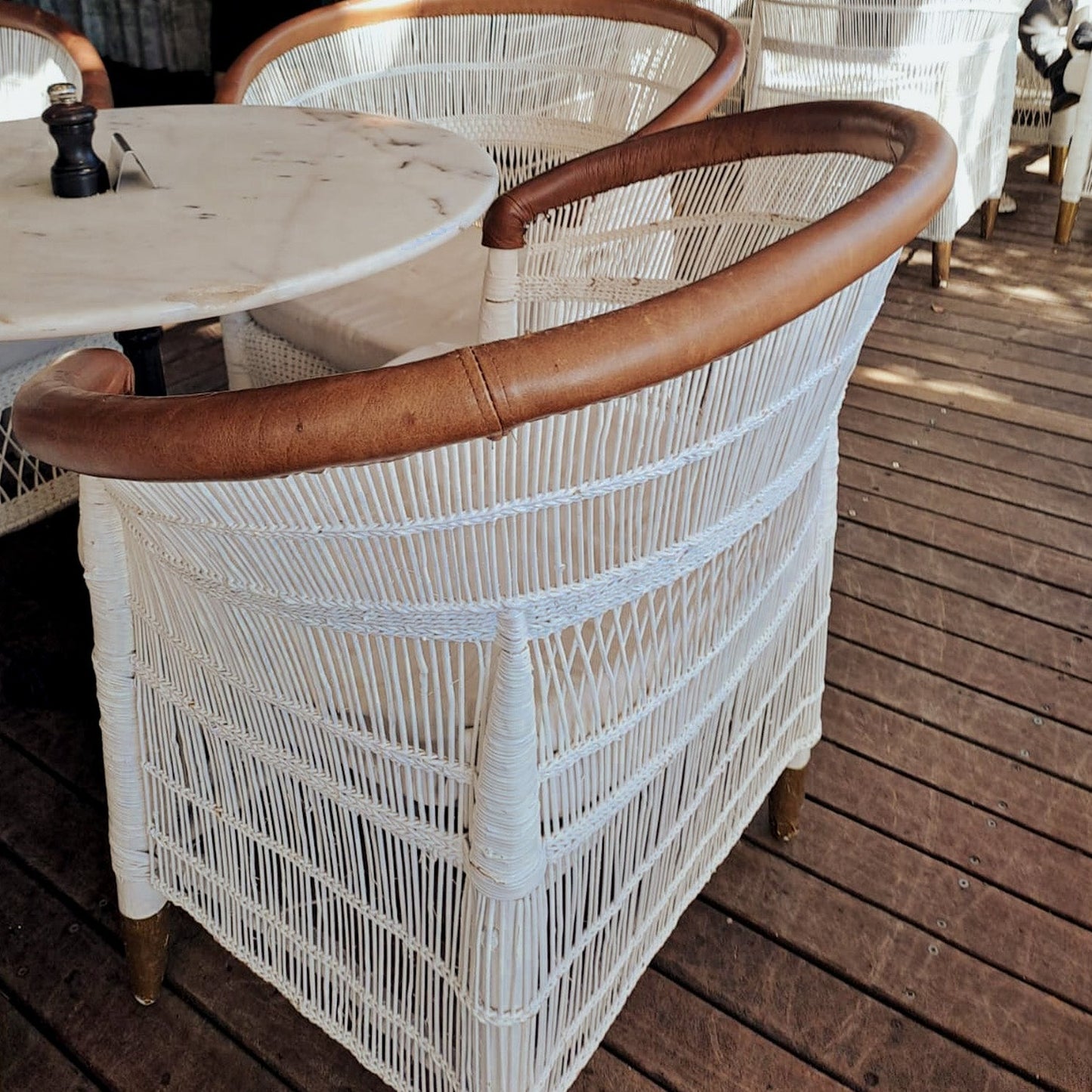 From Malawi to the world
It takes one person one week to make a single Malawi Chair. After that the artisans use bicycles to transport the furniture to our trucks, and then to our warehouse and quality control facility in Cape Town. From there we send out containers to the world.
National and international shipping

Did you know Malawi Cane handles all shipping for clients throughout South Africa and the world? Get in touch to discuss.

Hassle-Free Exchanges

All of our furniture is fumigated against beetle. You can rest assured that we will exchange any damaged or infected product.